Some of the earliest deep-sea fishing expeditions began 42,000 years ago. These ancient fishermen used fish hooks made of shells to target their prey: tuna.
For centuries, fishing on the open water has helped people feed their families, and sparked the imagination of countless artists. Today, a deep-sea fishing charter is a more common way to experience the world of deep-sea fishing. These experiences via https://povertysucksfishing.com/ allow even non-professionals to give the thrill of deep-sea fishing a try.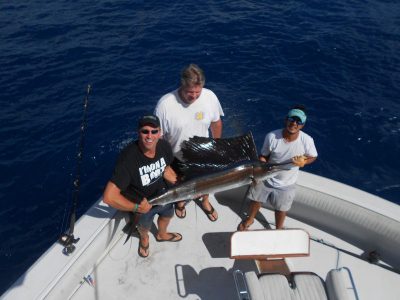 However, if you've never been on a chartered fishing boat, the experience can be intimidating. Wondering what to expect, and how to prepare?
Preparing for a Deep Sea Charter Trip
1. Wear Layers
No matter how nice the day looks, things can quickly get cold when you're out on the deep sea. Wearing plenty of warm, waterproof layers will ensure that you stay comfortable the whole time.
The more adjustable your layers, the better. Sunglasses and other sun protection are useful, too. The sun reflecting off the waves can be powerful, even if it doesn't look like it.
2. Get Plenty of Sleep
Your fishing expedition will probably start very early in the morning. Most fishermen start the day before the sun comes up. If you sleep in, you'll miss out on the first few catches, which can be the best of the day.
3. Get Physically Prepped
Even though you're not doing it full-time, deep-sea fishing is still physically taxing. If you can, get in some extra workout time so you can be prepared before you go.
You should also eat well, take vitamins, and start getting hydrated a few days before your trip. If you go into it in good shape, you'll have a better time overall.