When Meadow's cage opened, she jumped out and sped around the living room, claws audibly gripping the carpet as she turned the corners. Suddenly she hopped high into the air, spun around, landed facing the opposite direction, and zigzagged across the floor before flopping onto her side for a rest.
Digital camera in hand, her guardian snapped photos of the whole scene to use in what would later become an adorable digital photo collage of the bunnies. You can find the best pet photo collage maker online.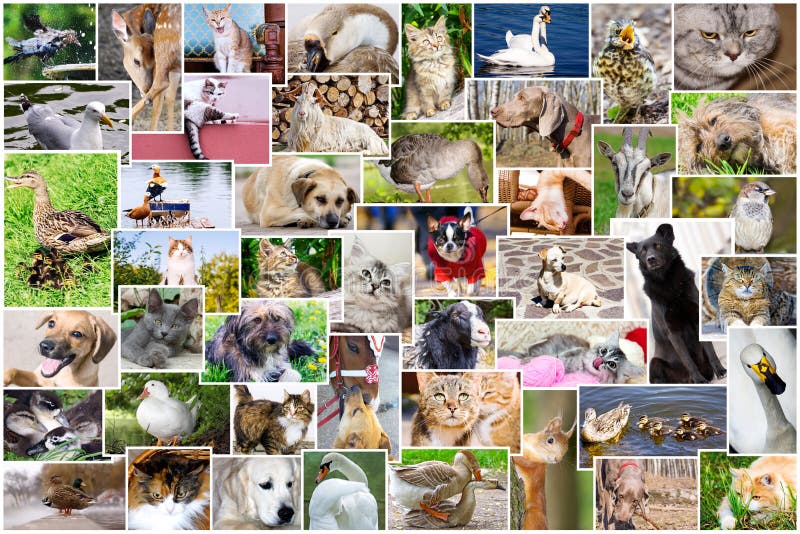 Image Source: Google
Companion animals are an important part of the family, with many people framing photos of their pets and some carrying pictures of their furry friends in their wallets. When you adopt a new family pet, regardless of species, remember to include them in your scrapbook albums.
As you contemplate subjects for your pet's first photo collage, consider the following, and be sure your camera is charged and ready for action!
First: Whenever you adopt a new companion animal, be sure to photograph the event and document the animal's story before she came to live with you, and take lots of photos of her first day in your home.
Babies grow up so fast: Especially those of the furry variety! Capture these precious days by snapping lots of pictures before it's too late. Just like a new baby, a puppy or kitten's first year can be documented. First bark, first bone, first treat, first solid food, first housebreaking success. Preserve special events, such as the first walk, first trip to the vet, birthdays, vacations, and trips to the park.